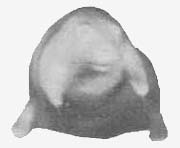 BEAVER FORMS and other TAXIDERMY FORMS and SUPPLIES at

                              A Taxidermy Supply House on the Grow!

For FAST orders-Phone/Fax 1-252-527-8722 or TOLL FREE 1-888-527-8722

Description   Cat.No. Size & Position                       PRICE

Beaver Form   B-10    32 x 31  gnawing on a tree

                                open mouth                            $47.95

Beaver Form   B-12    30 x 21 standing,

                                closed mouth                          $47.95

Beaver Tail      SBT    small                                      $ 11.99

Beaver Tail      MBT   medium                                   $ 12.99

Beaver Tail      LBT    large                                        $ 13.99

Quality Taxidermy Supply Taxidermists' Supplies & Services

     2186 Southwood Road Kinston, North Carolina 28501

          Feel free to print out for a personal price list.

   CHARGE BY PHONE!  TOLL  FREE!  1-888-527-8722

The above website provides the means whereby taxidermists can donate money, mounts, materials, or anything of value that can be resold . The money generated will be added to the TERF for use now, and far into the future. Monies generated will be managed by The National Taxidermists Association.  The NTA plans to continue this fund, and it will be available for years to come.  There is an immediate need for help for our hurricane victims.