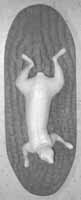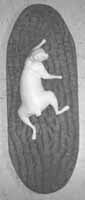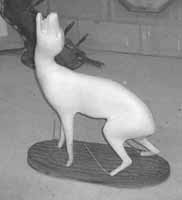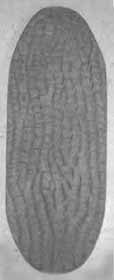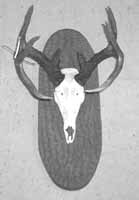 BARK PATTERN ACCENT PANEL

and other TAXIDERMY FORMS and SUPPLIES at

      A Taxidermy Supply House on the Grow!

  For FAST orders-Phone/Fax 1-252-527-8722 or                   TOLL FREE 1-888-527-8722

Show off your small mounts with the Bark Pattern Accent Panel!

It can be used vertically or horizontally as a wall hanger for squirrels, fish, skulls and European Mounts.

Laid out flat, it can be used for small mammals such as mink, or birds, whether waterfowl or upland game.

The ready to finish bark panel comes in a neutral gray foam.  You can then finish in colors that gives you control over the colors that will best enhance your mounts. The panel is made from urethane foam with a plywood backboard.  You can give your clients a natural look without bugs or odors!

Panel is 9 1/4" wide and 25 1/2" long, with a thickness of 1 1/2".

Only $ 12.99  unfinished.

Quality Taxidermy Supply Taxidermists' Supplies & Services

     2186 Southwood Road Kinston, North Carolina 28501

                                         To order:

        CHARGE BY PHONE! TOLL FREE! 1-888-527-8722